10147 N. Grand Ave., Ste B-4, Sun City, AZ  85351
Call Today! (623) 972-3757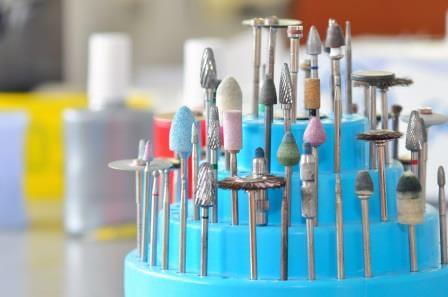 Do you want to provide your patients with superior prosthodontics that are hand-produced locally?
Prima Dental Lab is dental laboratory in Phoenix AZ that provides dental offices with hand-crafted, superior quality crown & bridge prosthodontics. We offer materials such as PFM (Porcelain Fused to Metal), All-Ceramic (E.Max) , Precious and Semi-Precious metals.  Our founder and head dental technician, Raul Rodriguez, has over 25 years experience as a dental technician and has produced thousands of cases for dozens of dental offices throughout Arizona and California.  Raul is also an established artist, creating colorful abstract oil & acrylic paintings that have been featured at art shows & galleries in Phoenix, Scottsdale, Peoria, Tempe, and also in California.  Raul's passion for art and fine craftsmanship enables us to produce any type of dental case, and with our strict quality control standards, we guarantee to return every case with accuracy and durability.  For your next dental case, call Prima Dental Lab at (623) 972-3757.
Dental Lab Services
Serving Dental Offices in the Phoenix Metro & Valley areas:
Dental Crowns
Dental Bridges
PFM Non-Precious
PFM Semi-Precious
FGC (Yellow Gold)
PFM on Implant
Custom Abutments
All Ceramic E.Max Layered
Free Pickup & Delivery or Shipping
We Want to Serve You- Call us Today at (623) 972-3757!
Order a Case Today!
Open up our Dental RX Form, so that you can fill out the details of your case.  Then, call us at (623) 972-3757 and we will gladly come pick up your case at no extra charge.  If this is your first order, be sure to mention our "50% OFF"  special offer and you will receive this discount on your first case (up to 3 units, precious alloy not included).
Click for Form
We Want to Hear From You!
If you have any questions at all about our dental lab services, please reach out to us right away by phone or email, or you can fill out our contact form. We want to answer your questions, and get to know you and the needs of your dental office. We have references from dental offices throughout the Phoenix, Scottsdale, Glendale areas.  Let Prima Dental Lab help you create smiles!
Contact Form